Erin Lewis-Fitzgerald
Melbourne, Australia

Hi, I'm Erin. I wear a few hats:
*
Social entrepreneur
I'm the founder and managing director of Bright Sparks, a not-for-profit social enterprise that reuses and repairs small appliances to keep them out of landfill. Read our story here and sign up to our mailing list to find out when Bright Sparks will reopen.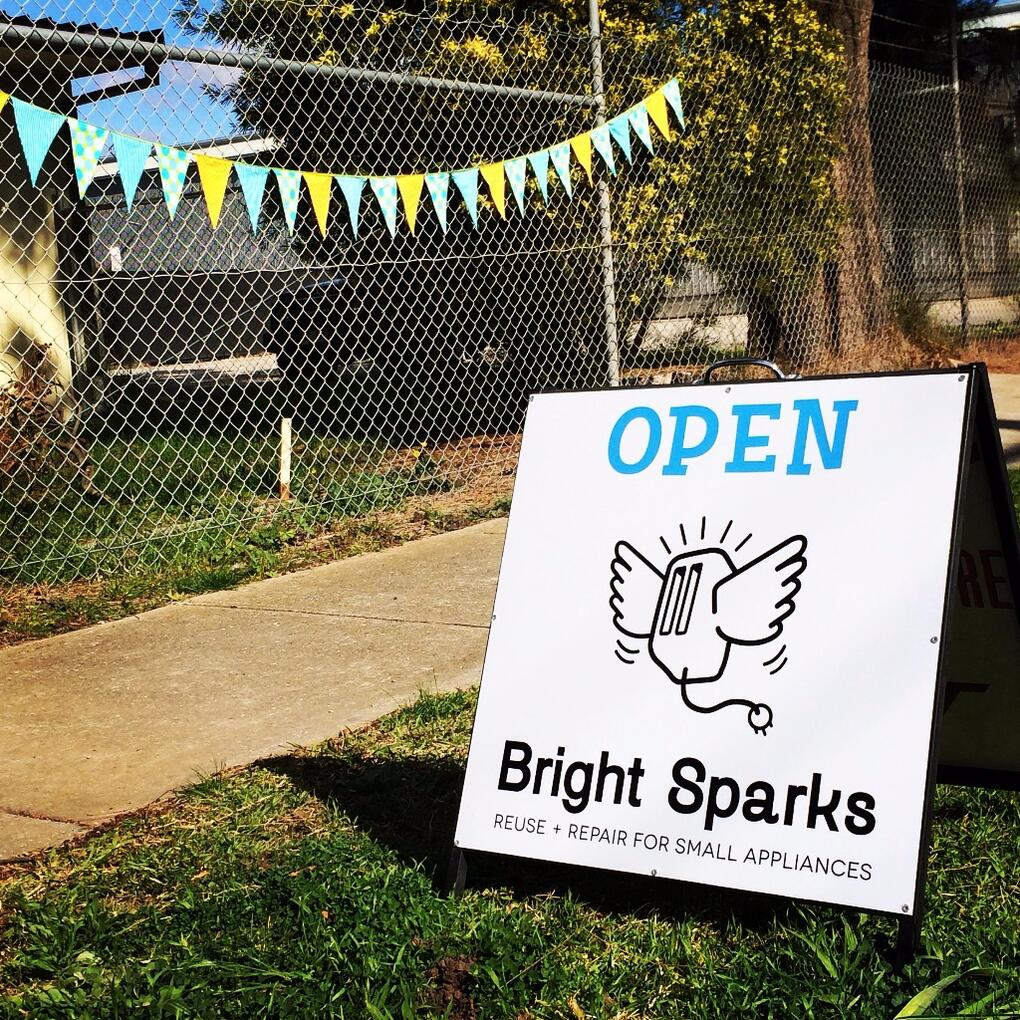 *
Communication specialist
I have 20 years of journalism experience, most recently as editor of Slow magazine. I produce nice words, photographs, videos, newsletters, social media posts and websites, but my best trick is editing other people's content and making it sparkle. I'm available for hire for public speaking and consulting opportunities. View my CV here.
*
Mender extraordinaire
I've been making and mending clothes since childhood. I'm passionate about visible mending — beautiful, colourful repairs that start conversations about our relationship with stuff — and making things better than new. Read more about my visible-mending practice in this interview.

You can hire me to visibly and creatively mend your clothes or other textiles; email me at erinlewisfitzgerald@gmail.com with a photograph of your item for a quote. Follow me on Instagram to see new mending commissions, or search for #remadebyELF to see previous examples.

I teach workshops, too:
28 September, visible-mending demos (needle felting and DIY patches), Spotlight Inspiration Space at the Royal Melbourne Show7 October, Needle-felting workshop at Preston Market (through Laneway Learning)
*
Tiny-art enthusiast
I love to make dioramas in my magic letterbox from Blue Bower. New letterbox scenes appear every 3-4 weeks and are published on my Instagram account; search for #letterboxwindow to see what the other magic-letterbox owners are up to.
*
Get in touch!
Email elf@brightsparksaustralia.com for all things Bright Sparks-related.
Email erinlewisfitzgerald@gmail.com for everything else.

Find me on social media
Sign up for the ELF report
(news about upcoming classes, workshops and other interesting things I'm doing)
or use the form below to say g'day.